Bamboo Screens
Bamboo screens offer a more modern and exotic look to the interior design of a home with a touch of something different that also looks a bit foreign and tropical. The natural aesthetics of bamboos creates a relaxing atmosphere.
This page is about interior screening for home decor and furnishing. For advice about an outdoor and garden screen please visit my section dedicated to screens using bamboo plants.
With growing concerns over the impact of depleting our natural forest resources, bamboo is one of the materials you can use in your interior decor as another step towards the goal of being environmentally friendly.
Interior Design
Screens come in many forms and there are some examples shown in pictures on this page.
Create a screen yourself using bamboo poles such as illustrated below. I think you will agree that it is quite an unusual and inovative way of creating a room divider.
You can get poles and stakes in different sizes and there are a variety of ways you could make use of those that can be acquired from places such as builders merchants and garden centres.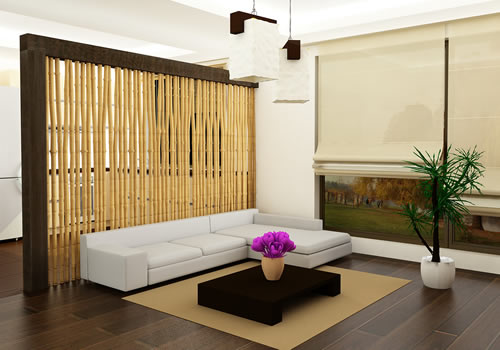 Here is a close up of the DIY (Do it Yourself) bamboo screen above.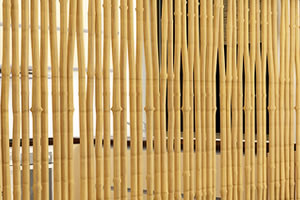 The ends of the bamboo poles were inserted into a framework to provide stability.
This screen has been used to separate two functional areas of a large room to provide a lighter looking screen in preference to a sold wall.
This method also allows the light to filter through from each area therefore giving an illusion of a larger space.
You can also buy stand alone versions or panels that can be moved around as needed.
Bamboo Screens for sale - As an Amazon Associate I earn from qualifying purchases
Alternative Bamboo Decor Ideas
Or purchase a ready made screen, some blinds, or paneling, and attach them to your walls as shown here.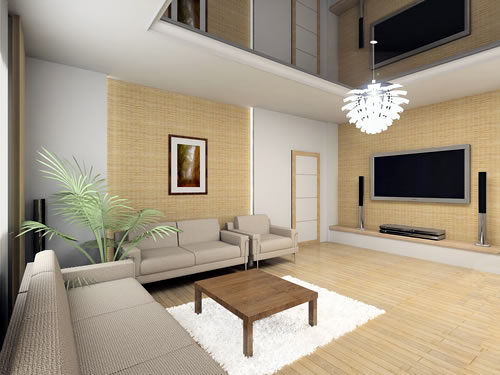 Bamboo TV Panelling and Flooring